The other day I was reading National Oil and Lube News, an industry magazine for the oil change and quick lube sector. It's the mainstay of the industry, and everyone who owns a quick lube reads it cover to cover each month, it's well-known, and I have visited their headquarters in Lubbock Texas. It's a good group of folks, they know what they're talking about, and the content is exceptional. In any case there was a quick blurb in the back of the magazine in the July issue of 2012 about auto detailing as an ancillary business unit for a quick lube operation. Okay so, I know little bit about this, so let's talk.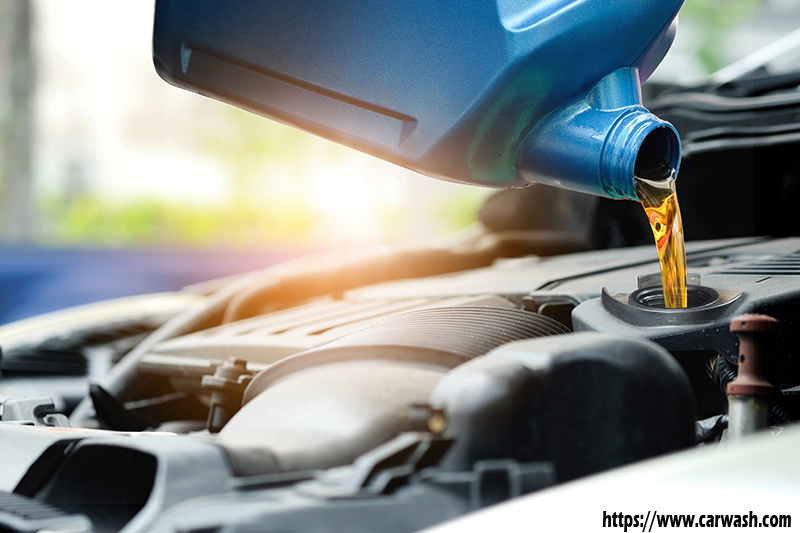 Indeed, I founded a mobile detailing company which turned into a national franchise operation many years ago prior to retirement. One thing we noted is that we ended up with auto dealership accounts, and we used the bays which were left over in the back, perhaps built for auto mechanics service bays, and we had converted a few of those to do auto detailing shops on the property for our dealership customers. It was amazing how well that worked, and we were often asked to also put in an oil change bay on top of that.
In my travels I it also noted that there were many large car dealerships which actually had a quick lube attached to the dealership to ensure that customers who bought their cars there also came in to get their oil changed, and would therefore walk through the show room of the dealership while their oil change was occurring. It seems to be a match made in heaven, auto services and auto dealerships working together. It certainly worked for us.
Now then, what about an auto detailing business in a quick lube, often startup entrepreneurs in the quick lube sector get over exuberant with the size of their facility, sometimes they build extra bays they don't really need, or extra-large bays for perhaps changing the oil on trucks or RVs. Sometimes that is extra space they don't really need, and that extra floor space is not pulling its weight. The same thing happens with truck washes where they build three bays, but only need two. In that case it makes sense to either rent out the additional bay to an auto detail operator.
Perhaps the wisest idea is to actually incorporate a couple of extra-large bays when building the oil change facility in the first place, knowing that they will be used for an auto detail center. Often an auto detail center will generate more money than a quick lube, but together they complement each other and bring in even more business. After all if someone cares about how their car looks on the outside, then obviously they care about their car enough to change the oil as well. Indeed I hope you will please consider all this and think on it.