You may want to go into business. The idea sounds great. No more working for someone else. You are your own boss, but the question is how does a person go about doing this. The following are a few tips on how to become a business owner.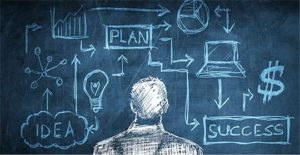 Buy an existing business
There are businesses available for sale all over the United States. You might think that a business owner would never sell a profitable company, but there are many reasons they want to do this. Sometimes an owner wants to retire, and the worth of their business is a big part of their retirement plan. Sometimes people go through a divorce and in order to split the asset, the business must be sold. At other times, a business owner may simply be tired of operating a certain type of business and want to move on. One of the best ways to find the right business is to use a broker. They have listings for many different types of products and services, so you can find what is best for you.
Buy a franchise
There are many opportunities in business with franchising. When you buy a franchise, you are often buying a business that already has a built-in customer base. The product or service has a proven track record. What you have to decide is whether the product has a strong growth potential because some franchises are strong today, but they might not be as popular years from now. … Continue reading >>>