You may want to go into business. The idea sounds great. No more working for someone else. You are your own boss, but the question is how does a person go about doing this. The following are a few tips on how to become a business owner.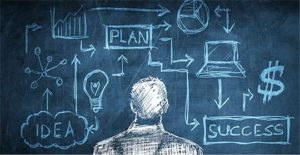 Buy an existing business
There are businesses available for sale all over the United States. You might think that a business owner would never sell a profitable company, but there are many reasons they want to do this. Sometimes an owner wants to retire, and the worth of their business is a big part of their retirement plan. Sometimes people go through a divorce and in order to split the asset, the business must be sold. At other times, a business owner may simply be tired of operating a certain type of business and want to move on. One of the best ways to find the right business is to use a broker. They have listings for many different types of products and services, so you can find what is best for you.
Buy a franchise
There are many opportunities in business with franchising. When you buy a franchise, you are often buying a business that already has a built-in customer base. The product or service has a proven track record. What you have to decide is whether the product has a strong growth potential because some franchises are strong today, but they might not be as popular years from now. You also need to look at how quickly you will receive a return on your initial investment. Do you like this area of business? If not, you may not be happy operating the franchise.
Invent your own product
This is often a big gamble, but the truth is that it is also the way to become enormously rich. If you do invent something, you will need to get a patent on the product. The reason for this is twofold. One, people may attempt to steal it once they realize you have no patent protection. Secondly, you may want to sell the product to a large company. However, no company will buy it from you unless you first have a patent on it.
The list above only scratches the surface of the possible ways to own a business, but the most important thing to do is decide to do your own research starting today.