The industry for commercial trucks has exploded in recent years with a shortage in drivers like never before, thus there has never been a better time than now to get into the commercial trucking business. Naturally buying your first truck can be an intimidating process, especially if you have never purchased a very large commercial truck before. Owning a commercial truck is unlike anything that you have ever done, and there is a high level of maintenance and upkeep that comes with owning a commercial truck. There are also other aspects to consider such as smog and DOT requirements that every truck has to pass in the varying states, and where you have your trucking company based out of will determine what equipment your truck will need to have to be road-ready.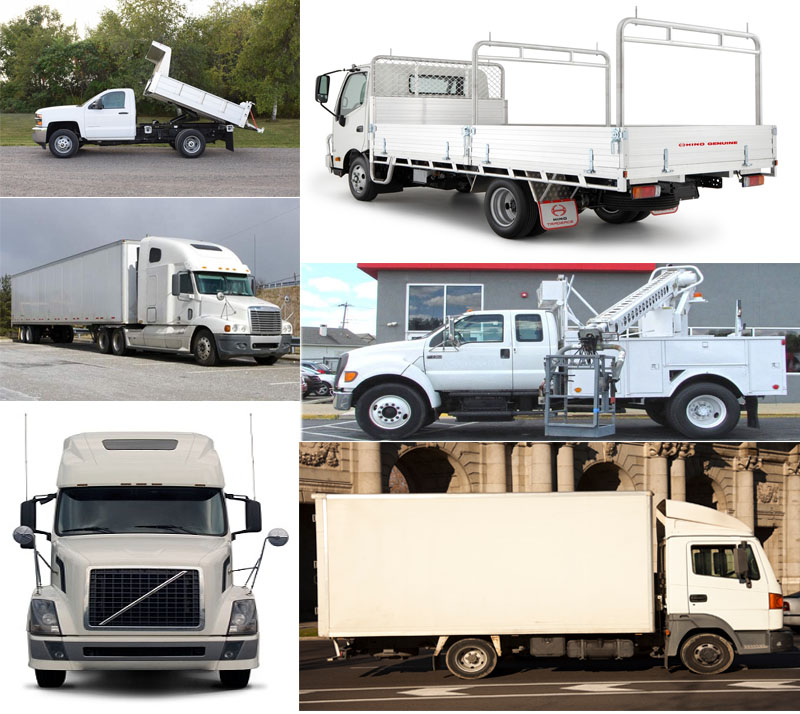 Here are various forms of commercial trucks available on the market today and depending on what your needs are there is a truck to fit just about every budget. The commercial truck market has come a long way since the days of the outdated and uncomfortable models that used to be hard to drive and poor on fuel economy. Instead, today's commercial trucks are modern vehicles with all of the amenities that you'd come to expect in a modern vehicle, from Bluetooth connectivity to heated seating. Commercial trucks are meant to handle heavy workloads and drive for long distances, so if you plan on operating a business you can plan on holding onto your commercial truck for a long time.
You'll want to outline the features that you are looking for before you go to choose a commercial truck because many new models are built to order with the specifications that you want. Whether you want a semi-truck, or you want a box truck, the commercial truck that you need is probably available and ready to start service. There are many commercial trucks for sale it's important to decide if you want to go the used route or you want a brand new model, and remember these are working trucks and as such have probably been worked very hard during their life.
Because the market has become so saturated just about every major automaker offers some sort of commercial truck line nowadays, and the choices can be vast. Most modern commercial trucks are actually quite affordable, and much more durable than the models of yesteryear which would often be stripped-down versions of retail vehicles that were already on the market.
The commercial truck market is vast in its reach, and there is a vehicle for just about every application. When it comes time to buy a commercial truck the market has never been better, and there is a need for commercial trucks to hit the road like never before as there is a shortage of commercial drivers in the trucking industry. So, if you are a business owner utilize these tips when it comes to choosing a commercial truck for your business or personal application.